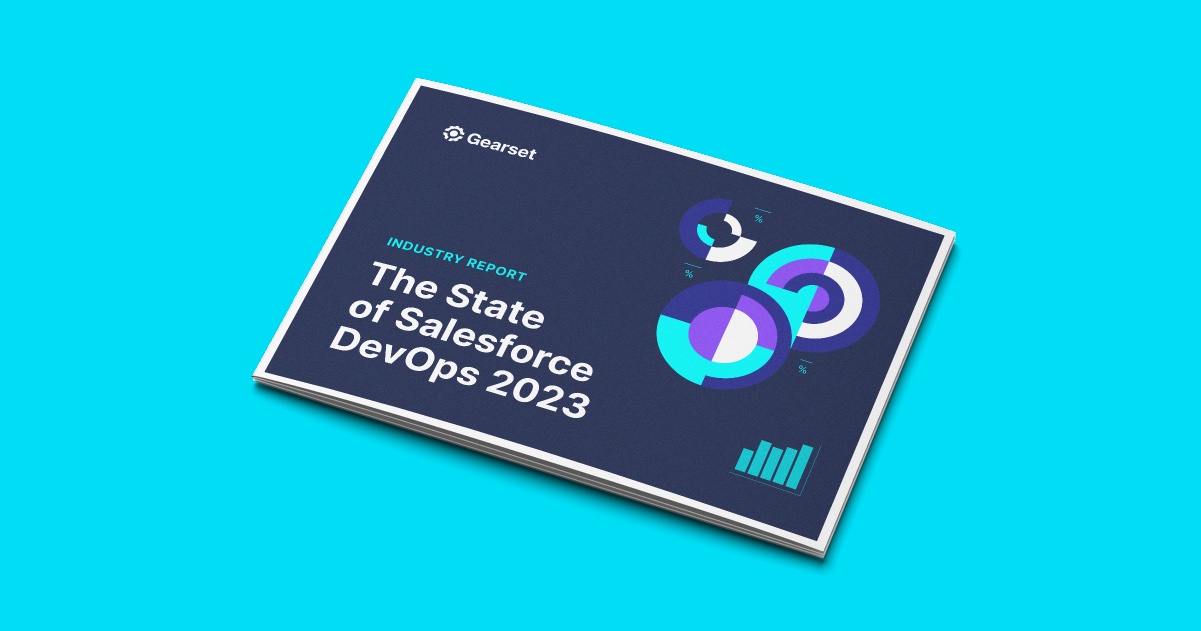 Charlotte Christopherson · 2nd June 2023
Does your Salesforce DevOps team do enough training?
The largest survey of Salesforce professionals has revealed some interesting insights into how regular training benefits DevOps teams — and the impact goes deeper than you might expect. Read on to find out what the State of Salesforce DevOps 2023 report unveiled when it comes to the importance of DevOps team training, and why you should be looking at implementing more frequent training for your team.
Grow your confidence
DevOps is a field which is constantly evolving, and for that reason it's important to make sure your skills stay up to date, no matter what your role is in the team. 41% of teams surveyed said lack of team experience was a major obstacle to their DevOps adoption. The good news is that the majority of Salesforce professionals are receiving some training — only 16% of those surveyed said they didn't. Regular training is a great way to get teams feeling more confident in their release process, but the report found that the frequency of training varies. Unsurprisingly, we see improved outcomes with more frequent training.
Fail less often, recover faster
The survey uncovered that teams that train regularly not only make fewer mistakes in the first place, but they also recover from them faster. Recovery Time Objective (RTO) — the amount of time it takes to restore and recover data lost in an incident — is one of the key DORA metrics that you can use to assess your DevOps performance. If you're serious about improving your release process with DevOps, it's highly recommended that you track these metrics to help you identify improvement and training opportunities for you and your team. If you don't measure it, how can you manage it?
Build a culture of collaboration
Whilst it might be less of a surprise that teams that train more regularly see greater success with their releases, it's interesting to note that they also report a stronger sense of DevOps culture in their organization. 68% of those who train once a month say that DevOps aligns with the wider company culture, compared to only 42% of those who receive no training.
You can't underestimate the importance of a strong DevOps culture. Implementing tools and processes is never enough to achieve DevOps success — buy in and teamwork are key, and both factors can be markedly improved with regular training. This is backed up by data in the report: 45% of teams that train at least once a month rated their collaboration as "excellent", compared to only 13% of untrained teams.
We also see this translate into results. Teams with collaboration ratings of "great" or "excellent" perform better than those who rate it as "poor" across a range of metrics — they run more frequent releases, and see fewer data and metadata loss incidents, to name a few.
Encourage continuous improvement
The strongest DevOps teams remain open to continuous improvement, and make small, incremental changes to their processes, systems, and strategies to improve their performance. For example, we found that 50% of professionals surveyed cited CI/CD and automation as a key area — find out if your team wants to know more about how to track and measure release success, how to most effectively implement testing, or what their disaster planning and recovery should look like.
Regular training and development will help establish clear individual and team goals, encourage employees to engage, and help you create a system for tracking and measuring progress.
Ready to take your skills to the next level?
At DevOps Launchpad, we're huge advocates of taking time out from your day-to-day tasks to boost your skills, and it's obvious from the latest report that there's a clear correlation between regular training, effective collaboration and DevOps success. It doesn't have to be difficult — sign up to DevOps Launchpad today and benefit from free courses and certifications across a wide range of Salesforce DevOps topics.
Interested in learning more about the State of Salesforce DevOps in 2023? Download the full report to dive into the finer details!